start a project
The Reef Ball Foundation works with governments, other NGOs, businesses, schools, research institutes, private individuals and community organizations in over 70 countries. Our projects include designed artificial reefs, ground breaking coral propagation and planting systems, estuary restoration, red mangrove plantings, oyster reef restoration, erosion control (often beach erosion), living sea shores, living sea walls and expert collaboration and consulting on a variety of oceanic issues.
If you are interested in starting a project please contact us today and we will do our best to help organize a project for you.
helpful information for starting a project:
Reef Ball Mold Sizes and Pricing • Reef Ball Applications • Reef Ball Mold System Training Guide • Reef Ball Reef Rehabilitation Guide
• Grant Program • List of worldwide contractors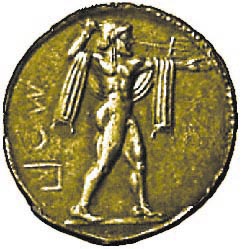 Reef Ball project of the year award

become a corporate partner
The Reef Ball Foundation welcomes opportunities for developing corporate sponsorship which includes Gifts & Grants,  Benefits and Promotions (hosting an event or promotions that benefit RBF), Gifts in Kind, Workplace Giving* and Matching Grants, create a company fishing or diving reef. Please contact us to explore how we can work together and other partnership opportunities.
* Find out more about corporate giving with Reef Ball through Benevity.
More here soon...

volunteer
There are often a variety of volunteer opportunities, both formal and informal, that allow people interested in becoming involved to help. Some may be local to where you live, some may require travel at the volunteer's expense, but the experience may be priceless.
Follow us on Facebook to see what projects may be upcoming or ongoing or contact us to see if we can assist with matching your interests and skills to a project in need.
There are several basic areas where volunteers can help:
• Assist in building Reef Balls
Typically working with setting up molds and pouring concrete.
Suitable for most anyone with normal physical aptitude that does not mind getting concrete up to your elbow.
A Typical Project
• Assist in deploying Reef Balls
Usually working as a diver from a boat or from shore and volunteers near deployment areas willing to provide boats are often needed.
A Typical Project
• Assist in coral rescue, transplanting, propagation, or reef restoration work
Working near shore and underwater working with advanced reef restoration techniques. Often requires certified divers, though many projects occur in snorkel depth.
Volunteers might include professionals or students of marine biology, ocean engineering or other related technical fields of study though frequently they are merely interested and passionate individuals with the drive and ability to learn and implement the techniques needed to perform this specialized work.
After successful completion of your first coral project volunteers will be qualified to join the Reef Ball Coral Propagation and Rescue team to which priority may be given on projects demanding more experience. Regardless, the project manager may request specific information on your knowledge, diving certifications, experience, etc.
A Typical Project, Typical Training 
• Aid in planting and caring for Red Mangroves
Typically working with pots and soils in waste deep or less salt water. Suitable for those with green thumbs and don't mind getting their feet muddy. Conditions vary according to the exact nature of the project.
A Typical Project
• Educational or School-Based Volunteering Reef Ball Projects
Typically hosted by elementary, high school, university, or NGOs. We can help you set up a program in your school to meet whatever the level of student needs. We have matching grants available to fund these project.
Conditions vary according to the exact nature of the project.
A Typical Project
Contact us regarding volunteering for any of these or other types of project that might be available and to see if we can match your skills or desires to a project that needs help.
As a 501(c) 3 nonprofit charity group certain out-of-pocket expenses for those involved in volunteer work may be tax-deductable. (Please check with your financial advisor.)

adopt-a-reef-ball
You can be a significant partner in helping to preserve and restore our marine environment by participating in the Adopt a Reef Ball program!
Support the Reef Ball Foundation and help restore marine ecosystems while enjoying a sense of personal ownership by signing up. With a donation of only $50 or more, your sponsorship can help to create a reef.